Since it was first installed on 1st Sept 2012, the Solar Powered Compact Water Treatment Plant at the RPVV School in SurajmalVihar, East Delhi is produced almost 1.8 million liters of clean drinking . Every day 5 liters of this WHO standard potable water is given to the school children to take home for their families.



SANA

went back to the school to study the impact of this social initiative.

We have selected a few cases studies whose lives have improved to share with you.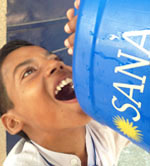 Ashish Kumar, Age 13 years studies in Class 7 in RPVV School
Has two sisters and his father is a rickshaw puller. He lives nearby in Karkadooma and his dream is to become an Engineer.

He says, " We never had clean drinking water in the school or at home to drink Ever since this Water Plant has been installed we get to take home 5 liters of clean water for drinking every day. Thank you

SANA

. "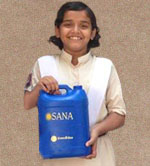 Pallavi is 12 years old, is in Class 7 in RPVV School
She has a brother a lives close by in Vishwas Nagar.

She says," Clean drinking water is a privilege for us. And I am so grateful we get to take water home also. We used to spend money to buy water to drink. Now we don't."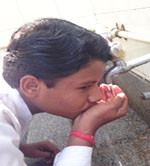 Raj Kumar is 14 years old has two sisters and his father is physically handicapped and unemployed. His mother works as a domestic help.

For Raj Kumar clean drinking water to take home is special. And he says, " My mother and sisters do not have to go out and carry water or boil water for us every day."
Chamavaram Village in Andhra Pradesh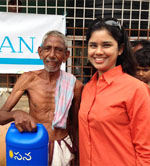 Nagam Sattiraju is 70 years old and does not remember ever drinking anything other than brackish, salty water.



SANA'

s solar powered water treatment plant is like a miracle for him and his family. ''Water never tasted so fresh and sweet, '' he says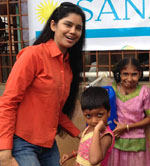 Durga Bhawani is 11 years old studies in class 5. Her father is farmer and she says that clean drinking water from the SANA installed water treatment plant has changed their lives.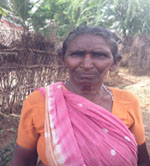 Kamalamma is 60 years old and to her clean drinking water is the first that she has ever had in her entire life.